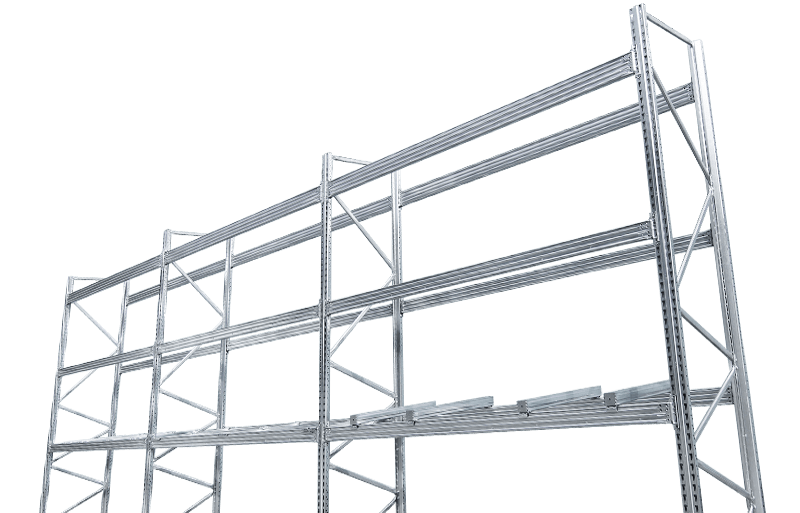 Superbuild

Conceived and designed to satisfy the requirements of medium to heavy duty storage, the SUPERBUILD pallet racking system is the answer to modern pallet racking requirements of rapid assembly coupled with high strength and stability at a very competitive price.
SUPERBUILD is available in three different frame load options, varying from 7.5 tons to 15 tons. The closed design of the frame upright provides a stronger section than that of the standard open C-profiles used by other manufacturers.
Beams are made of composite sections, up to four times their material thickness at points of maximum stress. They have connectors with 5 anchor points at either side, 3 of them operating in tension and 2 in compression, providing improved connection to the upright, with increased load.
Produced from EN10204 certified high tensile structural steel accompanied by a 3.1 certificate. All Superbuild pallet racking components are produced using Sendzimir galvanized steel. Beams may also be provided with an additional powder coated layer which both provides additional protection and exceptional visibility.
Download the SUPERBUILD Catalogue
Key features:
rust resistant thanks to the use of galvanized steel;
structural components produced from 3.1 certified high tensile structural steels in accordance with EN10204 standards;
availability of a wide range of standardised accessories;
suited to a vast range of load applications;
50mm upright pitch.