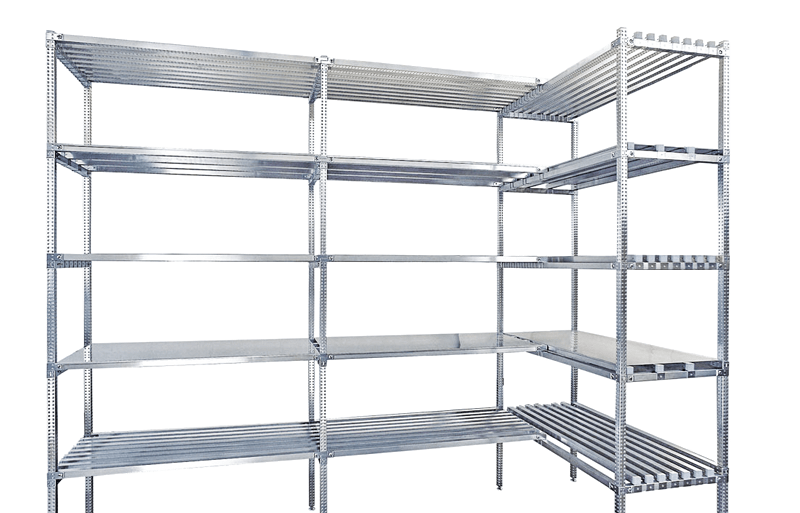 SuperInox
Stainless steel HACCP compliant hand loaded shelving

The innovative SUPERINOX stainless steel shelving series provides a comprehensive answer to modern hygiene standards and corrosion resistance requirements for the food, pharmaceutical and chemical sectors.
The system has been designed to hinder the formation of condensation or water stagnation and can be supplied with both smooth or slatted shelves.
Numerous accessories are also available such as hooks, height adjustable stainless steel foot plates, food grade plastic top caps, reinforced beams for corner units, food grade white, perforated, polypropylene shelf panels, and much more.
Download the SUPERINOX Catalogue
Key features:
shelf load capacities of up to 670lbs;
16.5 mm upright pitch;
beams, secondary beams and spacer bars smooth on all top faces;
numerous standard modular accessories available for countless configurations;
90° corner units maximise storage capacity.
rust resistant thanks to the use of stainless steel steel;
high-tech design;
easy to clean.