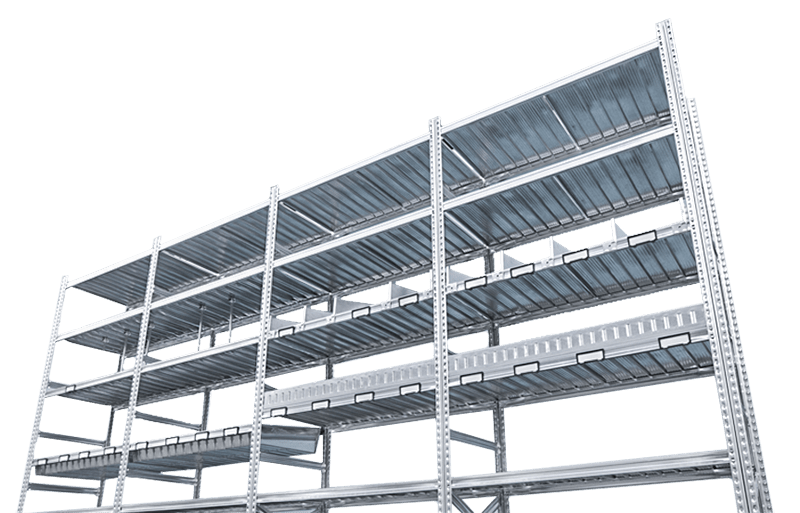 Super 123
Boltless, hand loaded shelving system

SUPER 123 is a highly versatile boltless shelving system created to satisfy the broadest needs of hand loaded storage requirements.
The key features of the SUPER 123 system include its speed of assembly, the ease and swiftness with which shelves can be repositioned and the wide array of available standardized accessories. Its galvanized finish ensures product durability and corrosion protection.
Download the SUPER123 Catalogue
Key features:
standard heights: 78″, 98″, 120″ all the way up to 16′ and can be cut down to any height in between;
standard widths: 24″, 36″, 42″, 48″, 53″, 60″, and 72″;
standard depths: 12″, 16″, 20″, 24″, and 32″;
excellent load bearing capacity performance – up to 1,200lbs per level;
boltless shelving system;
rust resistant thanks to the use of galvanized steel;
33mm upright pitch;
high-tech design;
90° corner units maximize storage capacity;
suitable for domestic as well as industrial use;
structural components produced from 3.1 certified high tensile structural steel in accordance with EN10204 standards;
internationally patented.
Main Structural Components